Working with projects to create the tools they need
Ready Made utilities to save on build costs
after support is always provided
your satisfaction is a priority!

01
About Me.
I started out playing around with developing game concepts in Unity and slowly learning C# as I went along. I played around modifying an asset and was then asked if I could create some custom integrations for BitFreaks Shootout. After a few integrations I also managed to add in the ability to load a users NFTs into Unity WebGL applications which led me to develop my Unity WebGL Solana Integration asset and that began my journey in the Solana NFT space.
I did some research into creating a Discord Bot in Node.js and managed to put together a basic Sales Bot for a Solana NFT Collection which you can see in use in the Happy Collectors Discord. I then moved on to expand on that and create a Wallet Tracker Bot to follow the activities of a Solana Wallet and post them to a Discord channel which is how the Wallet Tracker Module for PuppyTools came about.
I intend to continue developing in the Solana space providing more tools to make the users life easier.
02
My Focus
Friendly
I take a genuine interest in the communities I build for and have joined multiple teams after.
Easy Payments
I will accept most payment methods
Support
Supporting users of my assets is always at the forefront of my priorities
Satisfaction
Knowing my users are happy is always the number one benefit
03
The Team
Shiffed
Founder & Developer
nconsola
Artwork
04
Testimonials
Feel free to provide feedback to share!
05
Why select us?
Tested Tools
I supply a select few communities with my tools who put them through their paces before they hit the market
Budget
I try to competitively price any work I do to give even the smallest projects the best quality tools
Transparency
I'm not hiding anything, I aim to be completely transparent with any direction I'm heading
Friendly
I genuinely take in interest in the communities and teams I build for. I love to know what projects are doing and have joined multiple teams after building for them
Support
I have a support Discord for all my assets where any questions are welcome or even just DM me
Appreciation
I genuinely appreciate each and every person who has chosen to use any service I provide
Check out our partnerships & collaborations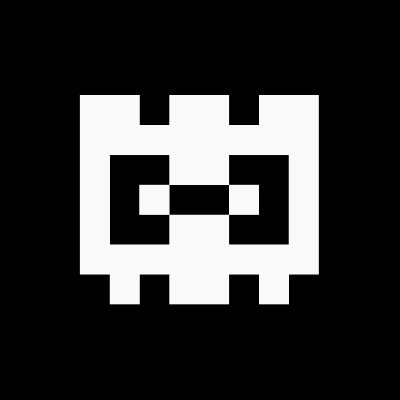 BitFreaks
BitFreaks are a pixelated, bizarro duplicate of our universe living on Solana blockchain. They are a digital pieces of art, carefully put together pixel by pixel – that you can collect, trade and enjoy.
We work with BitFreaks to help with new features in their 'Shootout' game and also good mutual exchanges of information and expertise.
TheCollectiv
The 1st & only Solana NFT to tap into the power of passive income via crypto mining.
We are glad to be partner with the MetaGnomes community to assist in the development on useful Solana utilities.
AlphaBlock Network
AlphaBlock Network is a software house and hub of experts that strives to create a guild of high IQ individuals that assist each other in ascending their lives.
I partnered with AlphaBlock Network after developing a bot to announce posts to multiple select Discord servers.
Macabre Legion
Macabre Legion want to create something original, and something you would like to keep in your NFT portfolio forever.
I joined the Macabre Legion team to develop tools and utilities to further benefit their members and holders.
NOSS
Hub for gamers, education, onboarding friends and family and alpha. 5k collection of beautiful Ethereum PFPs
I partnered with NOSS after developing the Phera Mone collaborative events bot for them to create the OpenFloor bot used to keep track of your favorite collections from OpenSea
MoreBears
MoreBears is a 5K NFT collection on Solana that is a derug of More Bears. Building a community first meta. NFT and Discord Tools Provider.
I am a Partner Dev with MoreBears as they are using the Derug Toolkit I created and I continue to support. update & improve on for their Derugging service